Where we teach The Word
Walk in Love and
Live by Faith
Services:
Wednesday 7pm
Saturday 3pm
Word Of Love & Faith
Christian Center Prayer Line
833-WOLFCC1
(833-965-3221)
Prayer Available 24 Hours
​
MOGUL Men's Ministry
Bible Study
3N1 Marriage Ministry Game Night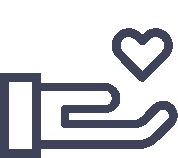 "Whoever is generous to the poor lends to the Lord, and He will repay him for his deed."
Praying is a normal conversation that one shares with God. It is no different than talking to loved one or best friend. As you read this book you will experience the power of God through prayer and will learn how to apply prayer in your life to obtain guaranteed results.
He hears your prayers and He wants to answer every single one of them that line up with His Word. Allow God to become real in your life by simply learning how to pray and believe!